Key Dates Full Papers
Submissions Deadline

January 24, 2019 AOE

January 14, 2019 AOE


Author Notification

March 4, 2019


Camera-Ready Papers Due

March 25, 2019

March 31, 2019


Early Registration Deadline

April 7, 2019
Registration Information
Key Dates Posters
Submissions Deadline

March 11, 2019

March 21, 2019


Author Notification

March 26, 2019


Camera-Ready Papers Due

April 1, 2019


Early Registration Deadline

April 7, 2019
Registration Information
Download CFP
Download CFPosters
Previous Conferences
2018
,
2017
,
2016
,
2015
,
2014
,
2013
,
2012
,
2011
,
2010
,
2009
,
2008
,
2007
,
2006
,
2005
,
2004
---
General Co-Chairs
Francesca Palumbo
Università degli Studi di Sassari, IT
Michela Becchi
North Carolina State University, US

Program Co-Chairs
Martin Schulz
Technical University of Munich, DE
Kento Sato
RIKEN R-CCS, JP

---
For more information, visit the website at www.computingfrontiers.org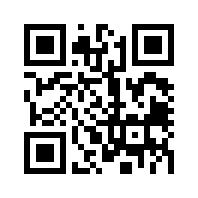 News
The conference program is now available.


Conference registration is now available. For more information and a link to start the registration process, please refer to the registration page. Note that the early registration discount will be available until April 7th.

Information on student travel grants can also be found on the registration information page.


The local organizers will be providing a reservation service on-site at the conference to visit Neptune's Grotto on May 3rd, the largest marine cave in Italy. The cost is EUR 28 for a ferry roundtrip and tour. Click here for more information.



We are pleased to announce our keynote speakers: Dr. Catherine Graves from Hewlett Packard Labs and Danilo Pau from STMicroelectronics.



Due to problems with the computingfrontiers.org webhost which have now been solved, you could have been redirected to http://cf19.liacs.nl/ which acts as a legimate backup website of the conference.



The following workshops will be co-located with the main conference: More information on the workshops can be found on the workshops page.


Important: the conference dates have been changed to: April 30 - May 2, 2019!


Instructions for Artifact Evaluation
CF 2019 will, for the first time, provide the opportunity to optionally and voluntarily provide an artifact evaluation appendix. Accepted papers can use up to an additional two pages (at no extra cost) to submit an additional, independent appendix based on the ACM criteria, which will be evaluated from a separate artifact evaluation committee. While this will have no impact on publication, upon successful verification, papers can receive the appropriate ACM artifact badges.
Authors have to submit a 1 page appendix containing instructions for the Artifact Evaluation related to their manuscript accepted to the Computing Frontiers 2019 conference. The submission of the Artifact Evaluation appendix should be send via https://cf19ae.hotcrp.com/. The Computing Frontiers 2019 Artifact Evaluation process follows the ACM Artifact and Badging policies (https://www.acm.org/publications/policies/artifact-review-badging). After the acceptance notification of their manuscript, authors have one week to submit the Artifact Evaluation appendix. Authors who want to receive the ACM Badge Available have to provide a DOI of a permanent repository (e.g. Zenodo). Notification for Artifact Evaluation will be given within two weeks from the submission deadline. We encourage authors to follow the AE processes and interact with the reviewers.

Author notification: March 4, 2019.
Artifact Evaluation submission: March 20, 2019.
Artifact Evaluation notification: March 27, 2019.