Hotel and venue
The 2008 Computing Frontiers conference will be held at the Hotel Continental Terme. Special rates for rooms are available until April 18, 2008. The
reservation form
should be sent directly to the hotel by fax or email. Transfer service from Naples to the hotel can also be arranged with the hotel; see
this form
for details.
Getting to Ischia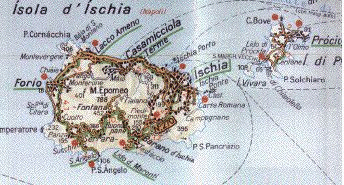 The Hotel Continental Terme is 1km from the
Ischia Porto
(harbour). There is shuttle service connecting Ischia Porto to the hotel (available on request). At Ischia Porto, taxis and picturesque microtaxis are also available.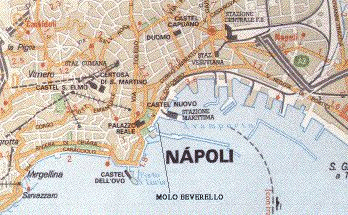 Ischia island is connected to Naples through frequent ferry and hydrofoil service departing from two harbours: molo (wharf) Beverello (both hydrofoils and ferries) and Mergellina porto (hydrofoils). For timetables, click
here.
Hydrofoils take approximately 45 minutes from Naples to Ischia; price is €13.50 (one-way). Ferries take approximately 1 hour and 20 minutes from Naples to Ischia; ferry price is €8.50 (one-way). More detail may be found at web pages (italian) of the main maritime companies (
alilauro
,
caremar
). Daily flights connect London, Frankfurt and Paris to Naples and frequent flights connect Milan and Rome to Naples (Capodichino airport). From Capodichino airport it is possible to reach molo Beverello by means of regional buses leaving every 60 minutes.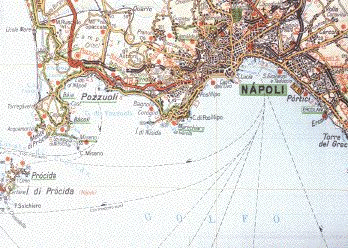 Naples is also reachable by
train
. There are two railway stations: Central Railway Station (Stazione Centrale F.S.) at P. Garibaldi, close to Molo Beverello, and Mergellina Station (Stazione Mergellina), located at walking distance from Mergellina porto.
last modified
Links to more information
Hotel Continental Terme
Ischia information
(hotels, restaurants, etc.)
Naples Airport
Italian Railways
Hydrofoil company
between Ischia/Naples
Forms
Hotel Reservation: (pdf)(doc)
Transportation Reservation (Naples to hotel in Ischia): (pdf)(doc)
(Submit via fax by April 18th)