Key Dates
Camera-Ready Papers Due
April 4, 2018
March 31, 2018
Early Registration Deadline
April 13, 2018
April 9, 2018
To register, click here.
Submission
Submit your paper here
Download CFP
Previous Conferences
2017
,
2016
,
2015
,
2014
,
2013
,
2012
,
2011
,
2010
,
2009
,
2008
,
2007
,
2006
,
2005
,
2004
---
General Co-Chairs
David Kaeli
Northeastern University, US
Miquel Pericas
Chalmers University of Technology, SE

Program Co-Chairs
Miquel Moreto
Barcelona Supercomputing Center, ES
Josef Weidendorfer
Leibniz Supercomputing Centre /
Technical University of Munich, DE

---
For more information, visit the website at www.computingfrontiers.org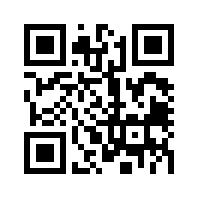 Registration
The registration for CF 2018 is handled through K.I.T. Dresden.
Registration includes conference kit, USB proceedings, Coffee Breaks, Welcome reception (to be held on May 8th) and Social dinner (to be held on May 9th), lunches at the conference location for the 3 conference days, and attendance to main conference, workshops and special sessions.
Please note that one registration is required for each presented paper. In case a single participant will present more than one paper, the second registration will be discounted with EUR 160.
Register for the conference through the following webpage: https://mi3.lambdalogic.de/forms/CF2018.do (encrypted connection, verify the server name is "mi3.lambdalogic.de").
The following rates apply:
Early Registration (until April 9thApril 13th)
ACM Members: EUR 520
Nonmembers: EUR 580
Students: EUR 520
Late Registration (April 10th to May 4th)
ACM Members: EUR 570
Nonmembers: EUR 650
Students: EUR 570
On-Site Registration (from May 5th)
ACM Members: EUR 600
Nonmembers: EUR 670
Students: EUR 600
Extra page fee for papers: EUR 100 per extra page, maximum of 2 extra pages.
For accompanying persons, it is possible to buy tickets on-site for lunches (EUR 30 per lunch), welcome reception (EUR 30) and guided bus tour & social dinner (EUR 90). Only cash payments are accepted.
Student Travel Grants
Students can apply for travel support to attend the conference. To do so, download and complete this form and send it to ppedro (at) chalmers (dot) se. Preference will be given to authors of accepted papers.
Invitation Letters
If you need an invitation letter, please contact Registration Chair Claudia Di Napoli (claudia.dinapoli (at) cnr (dot) it), and in CC the General Chair Miquel Pericas (miquelp (at) chalmers dot se). Note that invitation letters will only be provided to authors of accepted papers or active members of the Computing Frontiers community. Please include the following information in your request:
Name:
Gender:
Affiliation:
Nationality:
Date of Birth:
Passport Number:
Paper Title (or Motivation):