Key Dates
Camera-Ready Papers Due
April 4, 2018
March 31, 2018
Early Registration Deadline
April 13, 2018
April 9, 2018
To register, click here.
Submission
Submit your paper here
Download CFP
Previous Conferences
2017
,
2016
,
2015
,
2014
,
2013
,
2012
,
2011
,
2010
,
2009
,
2008
,
2007
,
2006
,
2005
,
2004
---
General Co-Chairs
David Kaeli
Northeastern University, US
Miquel Pericas
Chalmers University of Technology, SE

Program Co-Chairs
Miquel Moreto
Barcelona Supercomputing Center, ES
Josef Weidendorfer
Leibniz Supercomputing Centre /
Technical University of Munich, DE

---
For more information, visit the website at www.computingfrontiers.org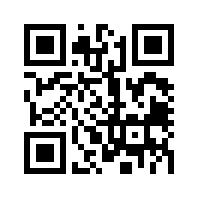 Conference Location
The 2018 Computing Frontiers conference will be held at the
Hotel Continental Terme
on the island of Ischia, Italy.
Hotel and venue
The CF'18 Organizing Committee has obtained special rates at the Continental Hotel. Rates(*) include breakfast and free WiFi in all rooms (V.A.T. included):
Twin/Double room standard (for two): euro 140,00
Twin/Double room single use: euro 100,00
(*) You need to add euro 3,00 per person per day as Tourist Tax.
Room reservation should be done directly through the Hotel by sending them the reservation form (available here in PDF or doc format) by fax or email. The fax number and the email address are specified in the form.
It is also possible to book a transfer service from Naples to the Hotel to be arranged directly with the Hotel by sending them the transfer form (available here in PDF or doc format) by fax or email. The fax number and the email address are specified in the form.
Getting to Ischia
The Hotel Continental Terme is 1 km from the Ischia Porto (also known as just Ischia). Ischia Porto is the closest harbour to the Hotel while the other harbours in Ischia are Casamicciola and Forio.
There is a shuttle service connecting Ischia Porto to the hotel (you need to book it directly with the hotel using the transfer form). Taxis and picturesque microtaxis are also available at Ischia Porto (please, ask for the price before you get in). There is a fixed tarif from Ischia Porto to the Hotel that is around 15 euro.
View Larger Map
Ischia island is connected to Naples through frequent ferry and hydrofoil service departing from three different harbours in Naples: molo (wharf) Beverello (both hydrofoils and ferries), Mergellina porto (only hydrofoils), and Napoli Porta di Massa (only ferries). Be aware that transportation services are not available in the evening.
Hydrofoils take approximately 50 minutes from Naples to Ischia, and price is around 17 euro (one-way) and 2 euro for each piece of luggage. Ferries take approximately 1 hour and 30 minutes from Naples to Ischia, and the price is around 8.50 euro (one-way).
For timetables, you can click here. Be aware that timetables vary during the year, so please check with the maritime company for up-to-date and reliable information. If you need any additional information, please contact the Local Arrangements Chair.
More details may be found at web pages of the main maritime companies: Alilauro, Caremar, Snav, Medmar.
Getting to Naples
By Airplane
Daily flights connect London, Frankfurt, Munich and Paris to Naples Airport called (Capodichino Airport). Frequent flights connect Milan and Rome to Naples Airport. A public bus service called ALIBUS connects Capodichino Airport to Molo Beverello. Timetables for this service can be found here and tickets can be bought directly on the bus. For taxi tarifs please check the Transportation section of Capodichino Airport web site.
By Train
There are three railway stations in Naples: Central Railway Station (Stazione Centrale F.S.), Piazza Garibaldi Station, and Mergellina Station. Stazione Centrale and Piazza Garibaldi are located both in Piazza Garibaldi in Naples that is about 4 km from Molo Beverello (the closest port to these stations). Mergellina Station (Stazione Mergellina) is located at walking distance from Mergellina porto (around 15 minutes walking).
Links to more information