19th ACM International Conference on Computing Frontiers (CF'22)
17th - 19th May 2022, Turin, Piedmont, Italy (Hybrid)

www.computingfrontiers.org

Key Dates Full Papers
Abstract Submission Deadline
February 6th, 2022 (AoE) (Extended)
Paper Submission Deadline
February 13th, 2022 (AoE) (Extended)
Author Notification
March 22th, 2022
Final Papers Due
April 8th, 2022 (AoE) (Extended)
Key Dates Posters
Paper Submission Deadline
April 3rd, 2022
Author Notification
April 5th, 2022
Final Papers Due
April 8th, 2022
Previous Conferences
2021 2020, 2019, 2018, 2017, 2016, 2015, 2014, 2013, 2012, 2011, 2010, 2009, 2008, 2007, 2006, 2005, 2004
---
General Chair
Luca Sterpone
Politecnico di Torino, Italy

---
For more information, visit the website at www.computingfrontiers.org

Computing Frontiers 2022 Social Program
Welcome Reception, Tuesday 17th May 2022 18:35-20:00, Sala delle Colonne, Castello del Valentino.
Social Event (Vermouth Experience + Social Dinner), Wednesday 18th May, from 19:00, Palazzo Saluzzo Paesana (Map).
Welcome Reception
The 19th ACM International Conference on Computing Frontiers (CF'22) Welcome reception will be held on Tuesday 17th May 2022 18:35-20:00 at the Sala delle Colonne, Castello del Valentino.

Castello del Valentino is located in Parco del Valentino, in the center of Turin, and is the seat of the Architecture Faculty of the Polytechnic University of Turin. It is one of the Residences of the Royal House of Savoy included in the list of UNESCO World Heritage Sites in 1997.

During the welcome reception you will have the opportunity to taste local wines and specialties in this gorgeous place while being entertained by interesting research work during the poster session.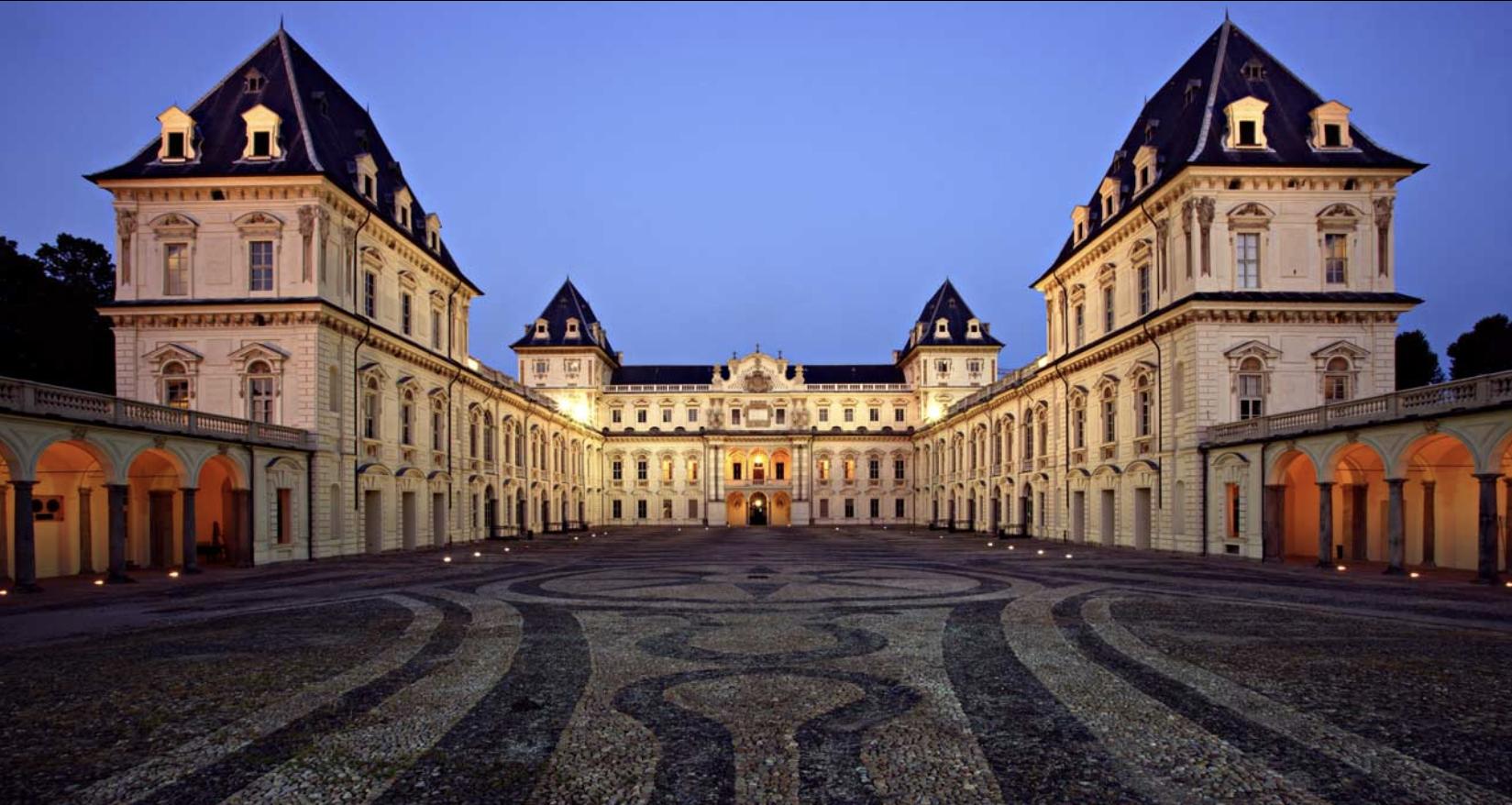 Social Event
The 19th ACM International Conference on Computing Frontiers (CF'22) Social Event will be held on Wednesday 18th May 2022 from 19:00 at the Palazzo Saluzzo Paesana.
We welcome you to Palazzo Saluzzo di Paesana, the largest and most articulate aristocratic palace in the city, built by Gian Giacomo Plantery between 1715 and 1722 on behalf of Marquis Baldassarre Saluzzo di Paesana.

Vermouth Experience
Vermouth is an aromatized fortified wine, flavoured with various botanicals (roots, barks, flowers, seeds, herbs, and spices). The modern versions of the beverage were first produced in the mid- to late 18th century in Turin, Italy. While vermouth was traditionally used for medicinal purposes, it was later served as an apéritif, with fashionable cafés in Turin serving it to guests around the clock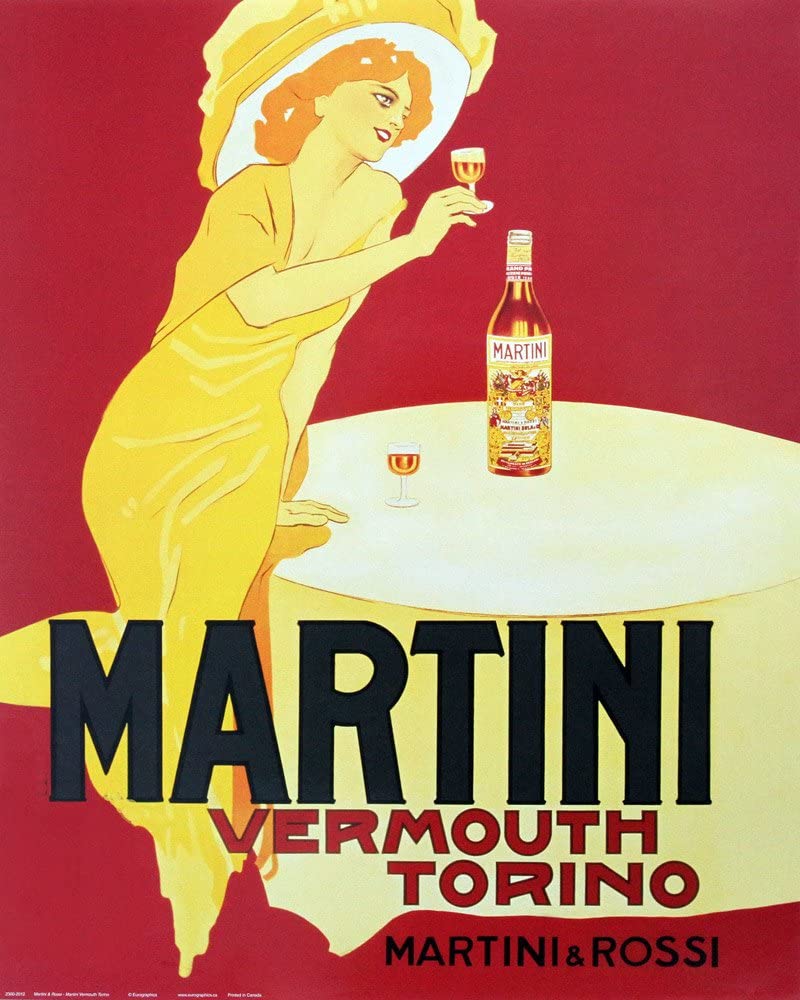 Vermouth Experience is a fascinating laboratory where you will discover the history of vermouth through stories, anecdotes, images and the tasting of three excellent vermouths. Introducing guests in the magical world of vermouth will be Fulvio Piccinino, leading expert in the mixology field. In fact, he has been involved in projects of research and vermouth revaluation, as well as in seminars about the spreading of a conscious and healthy drinking culture. At the end you will have the chance to make your own vermouth: available there will be wine, sugar, herbs and tinctures, as well as the instructions to prepare a red, a white or an amber vermouth to take home with you in an elegant bottle. Vermouth Experience has been selected and listed among the 10 experiences to do in Italy!
Social Dinner
Enjoy a wonderful dinner in the historical venue of Palazzo Saluzzo Paesana! Dinner starts at 20:30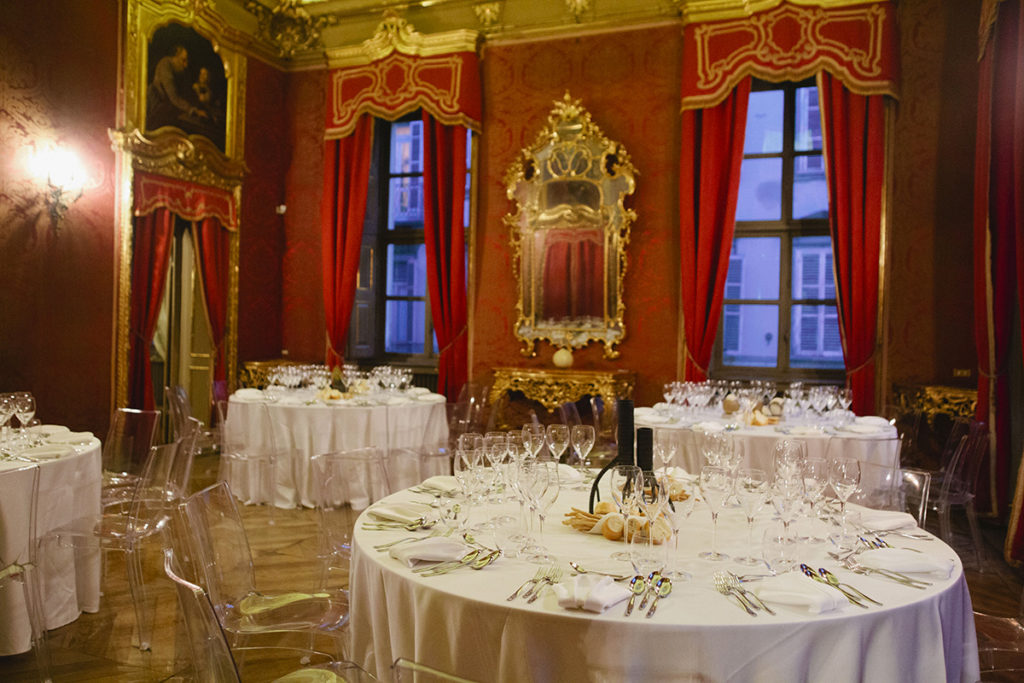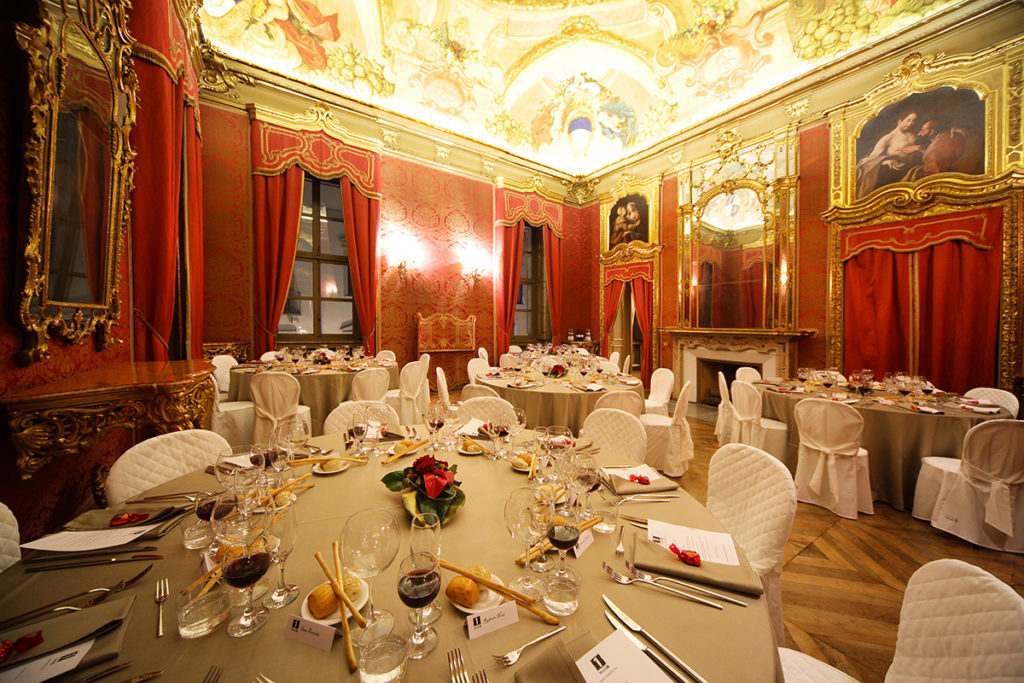 Get to Palazzo Saluzzo Paesana
Option 1: On Foot - 40-45 Minutes

1) You can reach Corso Vittorio Emanuele through Valentine Park North Exit or through Corso Massimo D'Azeglio
2) Continue in Corso Vittorio Emmanuele for about 1.3 Km.
3) Turn in Via XX Settembre, continue in Via XX Settembre for about 1.1 Km.
4) Turn in Via Garibaldi, continue in Via Garibaldi for about 600 meters until you intersect on the left via della Consolata, the Palazzo Saluzzo is there.

Option 2: On Bus - 20-25 Minutes

1) Reach Marconi Bus Station #783 located at 5 minutes from Castello del Valentino . Please, notice it is NOT the Marconi Metro Station. It is located in Via Madama Cristina. You can get there through Via Giuseppe Giacosa.
2) Get on the Bus #67, direction Cittadella, Piazza Arbarello
3) After about 15 minutes get off the Bus at Bus Station Arbarello Cap #349 (STOPS: Pellico, San Pio V, Carlo Alberto, Porta Nuova, Re Umberto, Matteotti, Solferino, Siccardi, ARBARELLO CAP)
4) Reach Palazzo Saluzzo Paesana in via della Consolata 1 Bis through Corso Giuseppe Siccardi.